Club
WORLD'S FASTEST GROWING SPORT COMES TO STAFFORDSHIRE
Fri, 15 Jul 2022 00:00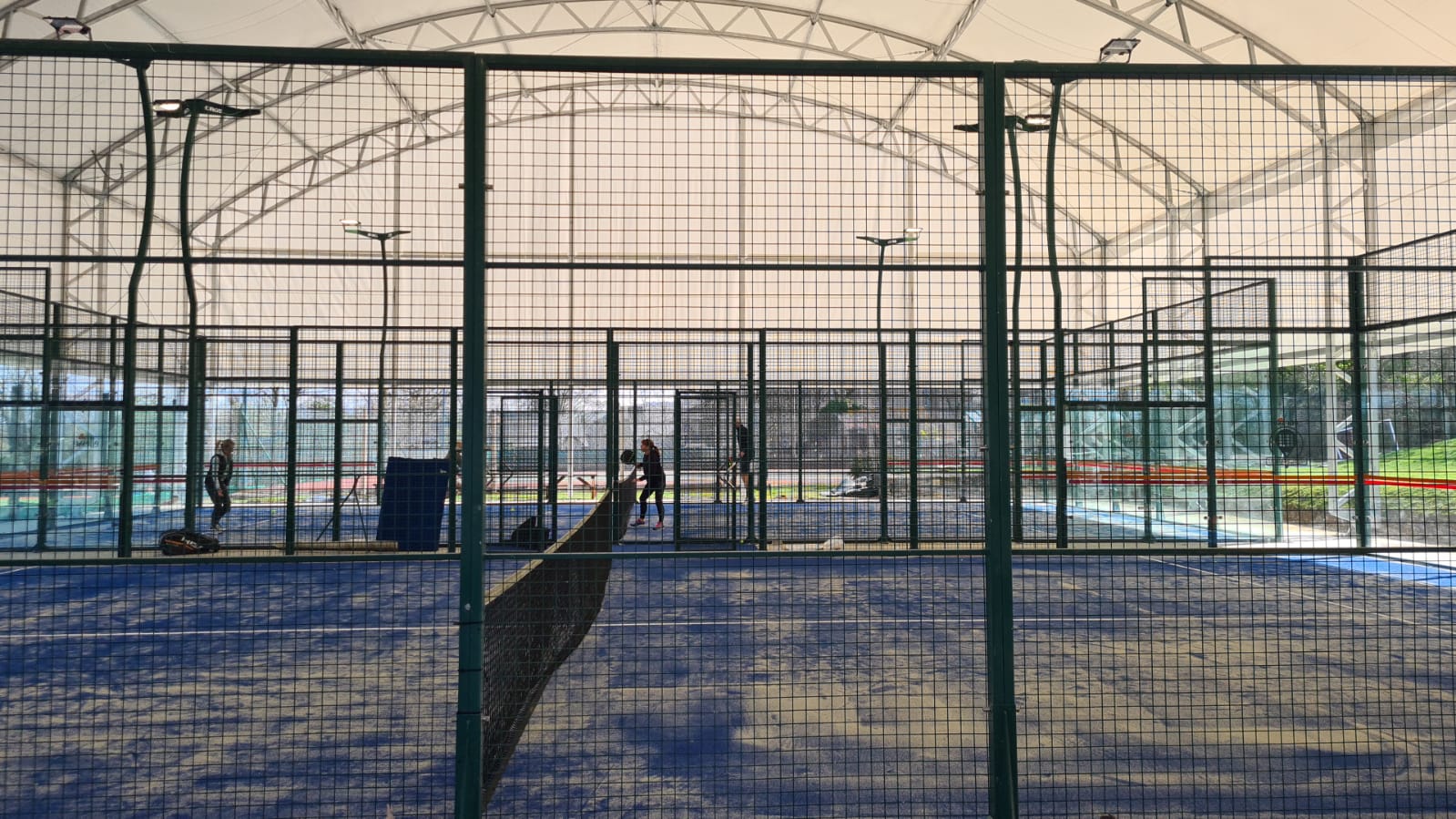 Planning Approved for Padel Courts at Draycott Racquet & Fitness Club
Game4Padel, the UK's leading provider of padel courts, has been granted planning permission to open two covered padel courts at Draycott Racquet & Fitness Club.
Padel is reported to be the world's fastest growing sport. It was recently described as the biggest fitness trend of the Summer by GQ magazine and by The Times as the 'racket sport that's rapidly becoming a big hit'. The game originally started in Mexico and quickly swept through South America and then into Europe. Spain is reckoned to have over 20,000 padel courts, and an estimated six million active players - it is now the country's second biggest participation sport after football. Padel is played in 91 countries and and is the fastest growing sport in many countries such as Sweden and Italy. Fans of the game include Andy Murray, David Beckham, Jurgen Klopp, Bradley Walsh, Elle MacPherson and Nicole Scherzinger and forecasters predict padel will become an Olympic sport by 2032.
With planning already granted, building work will begin shortly at Draycott with a view to opening the courts this September. The new courts will be covered canopy courts, allowing play all year round - one of the big attractions of the game.
Speaking about the courts, Draycott Racquet & Fitness Club Director, Keith Carder said:
"Padel is going to be a great addition to our facilities at Draycott. We have seen how popular the game is becoming all around the UK and we believe the courts will be really busy here where we have an active membership already of people who enjoy a range of sports. The benefits of padel are that it's really sociable, great fun and easy to pick up - you don't need any previous racket experience - so we encourage as many people as possible to come and try it out."
Game4Padel Co-Founder and CEO, Michael Gradon added: "In the past year, there has been unprecedented demand for new padel courts around the country - it's really gaining momentum as people become addicted to this fun, new sport. At Game4Padel we are leading the way in terms of installing courts, offering funding to venues and managing facilities to ensure courts are well used."
Game4Padel already has the most venues around the UK including:
Thistle Padel Club, Edinburgh

Barnton Park LTC, Edinburgh

Windsor Penarth LTC, Penarth

Huddersfield LT&SC, Yorkshire

Heron Tennis Centre, Newquay

Ipswich Sports Club, Suffolk

Withdean Sports Club, Brighton

Broxbourne Sports Club, Hertfortshire (opening soon)

Forthill Community Sports Centre, Dundee (opening soon)

Broxbourne Sports Club, Hertfortshire (opening soon) Parabola Edinburgh Park business park (opening soon)
The company has a total of 30 venues open or secured including Westfield London shopping centre, a partnership with golf's R&A at Lethamhill Glasgow, Ocean Terminal Leith, Liverpool Cricket Club, St George's Hill LTC (Weybridge, Surrey), Bedfont Business Park (Heathrow), Cottingham LTC (Hull), Chesham 1879 LTC (Bucks), Marden Cricket & Hockey Club (Kent), Sphynx LTC (Southport) West Warwickshire Sports Complex, Heswall Squash Club, Bramhall Lane LTC (Stockport), Allt Yr Yin LTC (Newport), and Great Western Golf (Glasgow) and is in discussions regarding approximately 100 additional other venues.
Game4Padel boasts a diverse group of experienced UK investors and ambassadors, including former world no.1 tennis players Andy and Jamie Murray, the former British no.1 players Annabel Croft and Andrew Castle, and Welsh rugby legend Jonathan Davies. The company's Chief Executive is Michael Gradon, a former FTSE 100 main board director and longstanding Commercial and Finance Chair of the Wimbledon Championships.
Game4Padel offers to partner with a wide range of venues, including sports clubs, leisure centres, parks, schools, universities and, increasingly, commercial venues. Its capital and technical expertise enables it to finance, install, maintain and operate padel courts in any setting. The company also creates bespoke coaching and playing programmes, events, tournaments, and engagement activities for children and schools.
For more information, please visit Game4padel.com
-Ends-
For more information, contact Lucy Mutch at Lucy@77group.com
ABOUT GAME4PADEL
Game4Padel provides a full service padel solution from feasibility to planning consent, construction, funding, management, booking systems, playing programmes, coaching support and ongoing maintenance of the facility. Game4Padel bears all the capital costs and lifetime maintenance in return for a share of revenue.Their aim is to grow the game of padel all over the UK by helping sports clubs, universities, local authorities and commercial venues like shopping centres and business parks to add padel courts. For more information go to www.Game4Padel.com
ABOUT PADEL
A padel court is smaller than a tennis court (10m x 20m) and is surrounded by glass walls and metallic fence (3m and 4m high). It is a racket sport that combines elements of tennis, squash and badminton and is played by over 18 million people worldwide. The balls are similar to those used in tennis, but the rackets are easier to play with as they are smaller and don't have strings. You do not need any previous racquet experience to play padel. To see exciting padel rallies, go to www.game4padel.com.
ABOUT DRAYCOTT RACQUET & FITNESS CLUB
Draycott Racquet & Fitness Club is based in North Staffordshire near Stoke on Trent. The facilities include a gym, indoor and outdoor tennis, squash, badminton and great social facilities including a function room. We offer tennis coaching for juniors and adults of all standard from Beginners to Advanced. We also run numerous fitness classes and have an excellent spinning programme. You can join us as a member or just come down as a visitor.