Padel Tennis
We are submitting a planning application for two indoor padel tennis courts in April 2021. The images below are from a similar padel tennis project.
Padel is a form of tennis that is easy to play, fun and extremely sociable. It is played mainly in a doubles format on an enclosed court about a third of the size of a tennis court and can be played in groups of mixed ages and abilities, as it is not power dominant. The rules are broadly the same as tennis, although you serve underhand and the walls are used as part of the game with the ball allowed to bounce off them.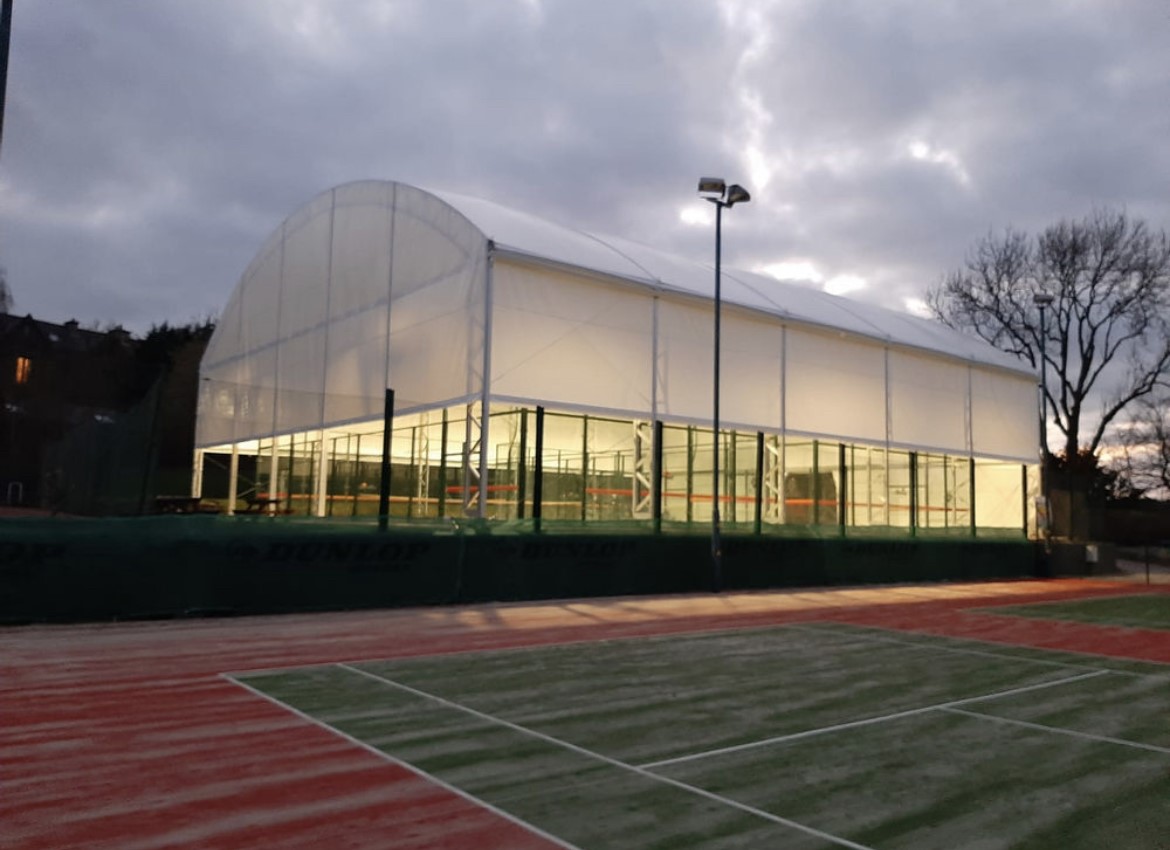 Padel is one of the fastest growing sports across continental Europe, Padel has gained increasing popularity over recent years, with over six million people currently playing in Spain. Padel tennis is now run by the LTA and recognised by Sport England. The Padel Tennis courts at Drayott will be the first Padel courts in Staffordshire.